Throughout Eastern Kentucky, many people are struggling to find work. According to the Bureau of Labor Statistics, in June 2015, Harlan County had the second highest unemployment rate in Kentucky, at 11.1 percent, and most eastern counties had unemployment rates above 7 percent.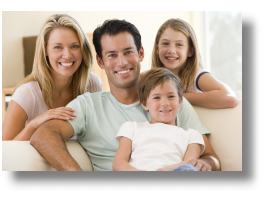 Unemployment is one of the reasons families fall behind on their bills. Debts that used to be manageable become overwhelming. People may become caught in an endless cycle of late payments, late fees, and increased interest rates on existing debts that makes them even harder to repay.
If you're having difficulty repaying your debts, you may be able to find some relief through bankruptcy. The Corbin, KY lawyers at Hill & Hill have handled bankruptcy filings for many people throughout Kentucky. Even if you don't want to file for bankruptcy, we can help you understand your rights as a debtor, and what creditors can and cannot do in an attempt to collect a debt.
HOW BANKRUPTCY LAW WORKS
The most common types of bankruptcy are Chapter 7 and Chapter 13. With either type of bankruptcy, creditors are forbidden from trying to collect a debt from you. Beyond that, the two chapters are quite different:
Chapter 7
In Chapter 7 bankruptcy, the bankruptcy court liquidates the debtor's assets, meaning the court sells the debtor's non-exempt property to get cash to pay off debts. However, many people who file Chapter 7 have minimal or no assets, and in such cases, the court usually allows debtors to keep necessary items, such as their vehicle and home furnishings.
Most debts can be included in Chapter 7, with the exception of student loans, spousal support, child support, debts agreed to in a divorce decree, restitution, income tax, and court-ordered damages or payments to other parties. The debts listed in Chapter 7 bankruptcy are considered discharged, meaning the debtor no longer has to repay them.
If you have a car loan or home loan, you won't be able to discharge that debt unless you agree to return those items to the bank. Chapter 7 legally wipes out your duty to repay those loans, but it does not protect a lender from foreclosing on, or repossessing, your property. However, it may be possible to keep your home or car by reaffirming the debt and continuing to make the contractual payments to the lienholder. People who are delinquent on mortgage payments must find a repayment agreement that's satisfactory for the bank or lender; often, Chapter 13 bankruptcy is a better option for people who are in arrears on their mortgage.
In order to file for Chapter 7, you must pass a means test that shows your family earns less income than the state median income for a family of the same size. If you don't pass the means test, you may file for Chapter 13 bankruptcy instead.
Chapter 13
In Chapter 13 bankruptcy, debts are consolidated, and some debts may be discharged, although the debts that are excluded from Chapter 7 are also excluded from Chapter 13. The debtor sets up a plan to make payments to a trustee, who then applies those payments to outstanding debts. The repayment plan is generally three to five years.
Declaring Chapter 13 bankruptcy is a much better alternative to Chapter 7 bankruptcy for homeowners and debtors with significant assets that could be liquidated under Chapter 7. If you are able to continue making mortgage payments, you may be able to avoid foreclosure. Furthermore, in Chapter 13, the court may allow you to discharge a second mortgage or home equity loan, which can lower monthly mortgage payments; Chapter 7 bankruptcy does not allow for the removal of second mortgages.
HOW BANKRUPTCY AFFECTS YOUR CREDIT REPORT
Chapter 7 bankruptcy stays on credit reports for 10 years, and Chapter 13 stays on credit reports for seven years. During those timeframes, you may be unable to get new credit. If you should need to relocate, you may have difficulty finding a landlord who will rent to you. In Kentucky, a potential employer can – with your permission – review your credit report before deciding whether to hire you.
Many people who are considering filing for bankruptcy already have a low credit score, due to unpaid debts. They may decide the impact of bankruptcy on their credit score is acceptable, if it relieves them of the constant stress of having unpaid bills and fielding calls from collection agencies.
FINDING SOLUTIONS
Unexpected medical bills, car repair costs, or the loss of a job can bring on serious financial hardship for families. Over time, accumulating debts can also create a lot of stress and anxiety. Thankfully, bankruptcy gives people a chance to start over.
Filing for bankruptcy requires some careful consideration and the advice of an experienced bankruptcy attorney. With legal help, you might be able to negotiate with creditors for lower payments, if you create a written repayment plan. Hill & Hill can help you understand your options. Call us today at (606) 528-7181
Top